In an era where connectivity is at the heart of innovation, SandStar IoT Service emerges as a game-changer, meeting the diverse connectivity needs of customers seeking 4G connectivity for their Internet of Things (IoT) devices. Our mission is to empower businesses and developers worldwide with cost-effective, reliable, and seamless IoT connectivity.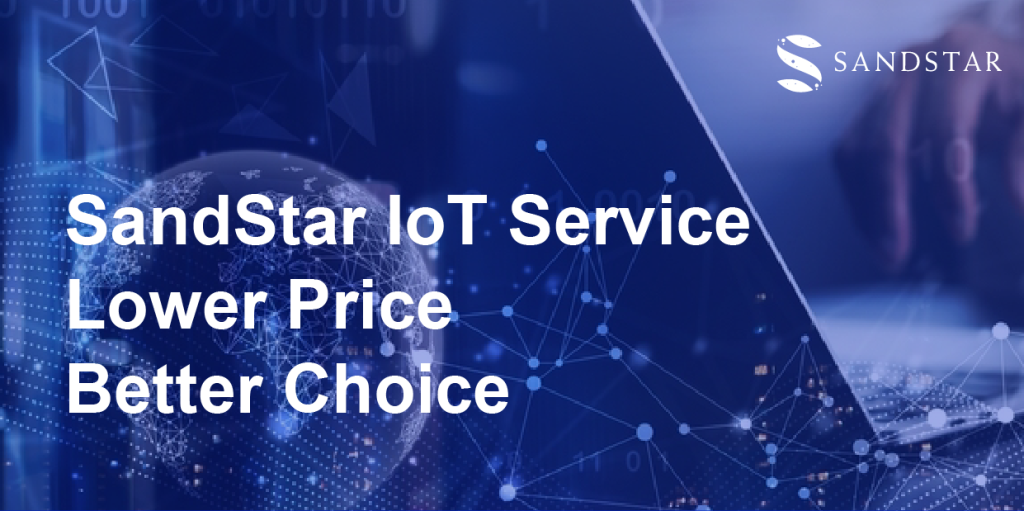 Cost-Saving Data Plans
SandStar IoT Service offers a $15/month unlimited data plan - no more paying for data. With real-time monitoring and management features, you can effortlessly oversee your data usage across all your devices.
Global Reach, Local Partnerships
With coverage spanning over 80 countries and partnerships with 30+ leading carriers, SandStar ensures that IoT solutions can be deployed anywhere without compromising on quality. Our global presence guarantees that your devices stay connected, no matter where they are deployed, eliminating coverage gaps and extra fees.
Key Features:
Signal Strength Optimization: SandStar IoT Service automatically detects and toggles between the strongest available 4G signals, ensuring the most stable connectivity, even in remote areas.
Limitless Scalability: Whether you need connectivity for just a few sensors or a fleet of thousands, SandStar IoT Service empowers you to build the ideal IoT infrastructure for your organization, without the constraints of long-term commitments.
No Additional Hardware: Say goodbye to costly hardware investments. SandStar IoT Service is designed to work seamlessly with your existing IoT devices, eliminating the need for new equipment.
No Long-Term Contracts: We understand the need for flexibility. SandStar IoT Service doesn't lock you into long-term contracts, giving you the freedom to adapt as your needs change.
Connectivity Health Alerts: Our system provides centralized monitoring and management, allowing you to keep a close eye on the health of your IoT connectivity.
Regulatory Compliance: SandStar IoT Service is fully compliant with all regulatory requirements, providing peace of mind when it comes to compliance.
SandStar IoT Service is not just a connectivity solution; it's an enabler of innovation and growth. Our dedication to offering accessible, scalable, and cost-effective IoT connectivity without long-term commitments or additional hardware purchases sets us apart.
Join us in the IoT revolution and unlock the full potential of your IoT devices. To learn more and embark on your journey with SandStar IoT Service, email mk@sandstar.com. Connect with us and experience the future of IoT connectivity today.